Whether you're a long time resident or new to Belmont, we want to make it easy for you to recycle right. The resources below are tools to help you learn what can and cannot be recycled in Belmont.
Recycling 101
There are four basic rules when recycling right. When put into practice, these rules help ensure that the items within your bin are finding a second life.
Recycle bottles, cans, paper, and cardboard.
Keep food and liquid out of your recycling.
No loose plastic bags and no bagged recyclables.
When in doubt, throw it out.
Recycling Guide: What Can Be Recycled
The graphic below indicates what is accepted in Belmont to go into the recycling stream. Items not on this list should go in the garbage to prevent recycling contamination.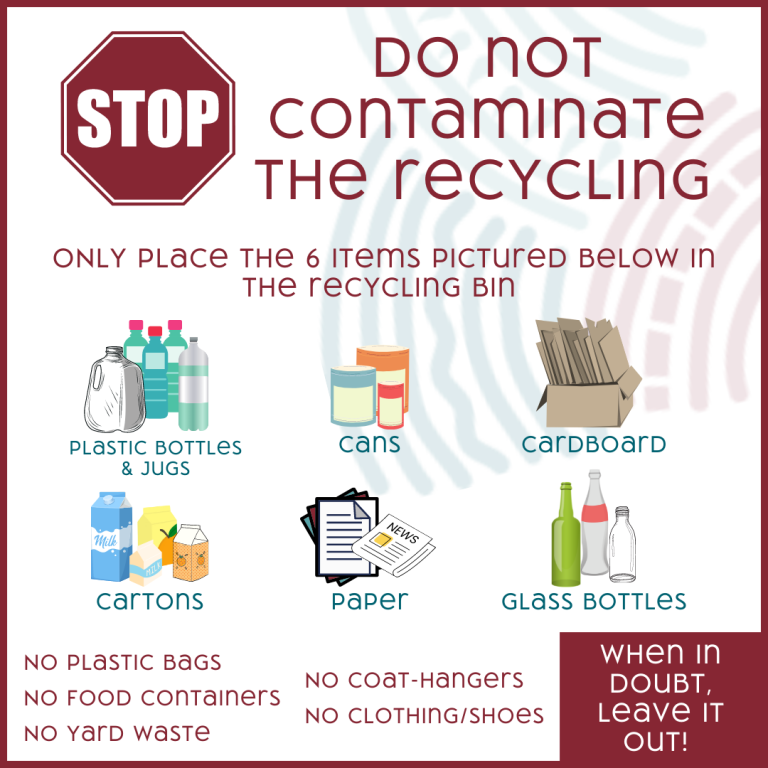 Recycling Services
The City of Belmont contracts with the third party company Waste Pro for garbage and recycling services. For more information about the services that are offered to our citizens, please click here.