Purpose and Duties
The general purpose of the Environmental Sustainability Board is to serve as an advisory committee to the City Council regarding environmental sustainability issues such as tree protection and urban forestry, recycling, and energy use. Their duties include:
Advise, deliberate and make recommendation to City Council on tree and urban forestry related matter, recycling, and energy use
Assist in the development and implementation of any ordinances, policies, or plans related to tree and urban forestry, recycling, and energy use
Assist in the community outreach and public education related to urban forestry and environmental protection related matters
Assist in the planning of community events related to urban forestry and environmental protection

Members
Jennifer Fortneberry, Chair
Rob Wilhite, Vice Chair
Rebecca Carpenter
Doug Ehlers
Danielle Clark
Sharon Johnston, Ex-officio member
Brooke Cox, Student Member
Grace Nehring, Student Member
Tree City USA
The City of Belmont was named a Tree City USA for the 12th year in a row! This honor was celebrated at the 2019 Arbor Day celebration held on April 6, 2019.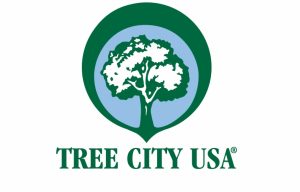 To learn more about how we are promoting our urban forest, please visit www.cityofbelmont.org/totallytrees.
City of Belmont named 90th Bee City USA affiliate!
Belmont's City's City Council unanimously voted on July 1, 2019 to become a Bee City USA®, joining more than a hundred other cities and campuses across the country united in improving their landscapes for pollinators. The Council's action is the culmination of months of effort by Belmont's Environmental Sustainability Board and city staff to accomplish this certification.
Bee City USA is an initiative of the Xerces Society for Invertebrate Conservation, a nonprofit organization based in Portland, Oregon, with offices across the country. Bee City USA's mission is to galvanize communities to sustain pollinators by providing them with healthy habitat, rich in a variety of native plants and free of insecticides. Pollinators like bumble bees, sweat bees, mason bees, honey bees, butterflies, moths, beetles, flies, hummingbirds and many others are responsible for the reproduction of almost ninety percent of the world's flowering plant species and one in every three bites of food we consume.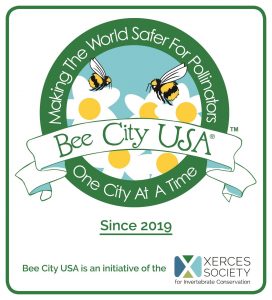 Meetings
The Board meets monthly on the second Wednesday of each month at 6:30 pm at City Hall. Agendas and minutes can be found at the agenda center by using the Agendas and Minutes button below.
Contact
For questions or inquiries about Environmental Sustainability Board, please contact Peyton Ratchford at the information below.