A  470,000 square foot office warehouse is proposed on PID# 306477 (44 acres) within the Oaks Business Park,  to the north of the active railroad corridor. The site is currently zoned BC-D which allows for industrial uses. Access is planned from Hickory Grove Rd.
The parcels providing direct connection to Hickory Grove Rd from the main development site (PID# 183195 & 183196) are currently located just outside of city limits. A contiguous annexation petition and zoning map amendment (BC-D/CD) have been filed to allow for a public road connection to be included with the industrial site to meet Belmont's development standards.
Project Status:
Sketch Plan Submittal -

✔

Conditionally approved
Community Meeting #1- August 2, 2022

✔

Transportation Technical Memorandum - complete-

✔ 

Schematic Plan Submittal -

✔

Community Meeting #2- September 12 

✔

Planning Board- October 20 @ 6:30 PM

✔

 

Major Development Plan Recommendation
Zoning Assignment Recommendation

City Council -   November 7th @ 6:00 PM (Agenda Link)

✔

Major Development Plan
Annexation Public Hearing
Zoning Assignment Public Hearing

AMENDMENT REQUEST: April 17, 2023 @ 4:00 PM  (City Council Public Hearing)

Applicant is requesting relief from sight distance easements as recommended in the Transportation Technical Memorandum.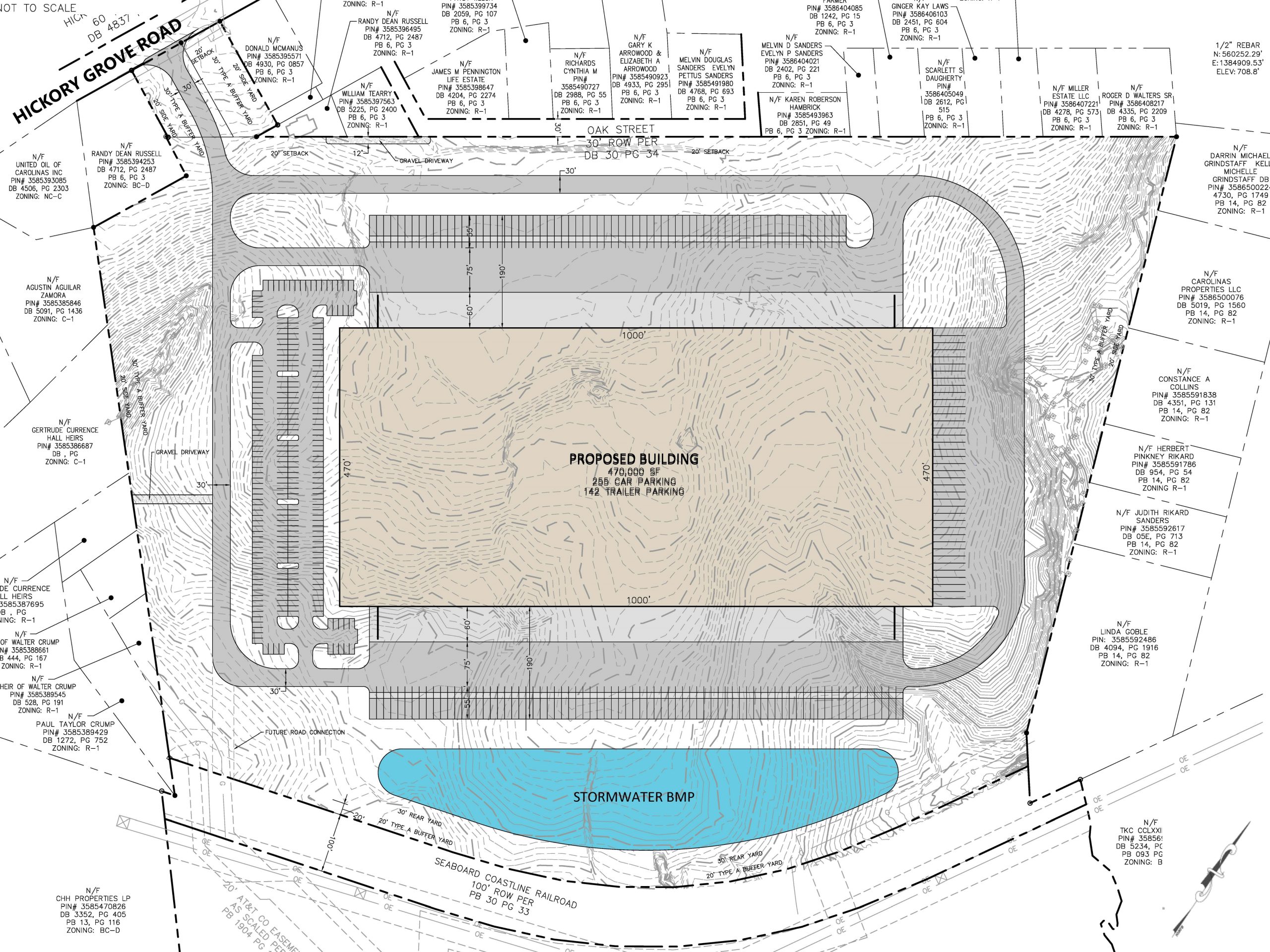 Contact
If you would like to speak with someone about this project, please see the contact information below.