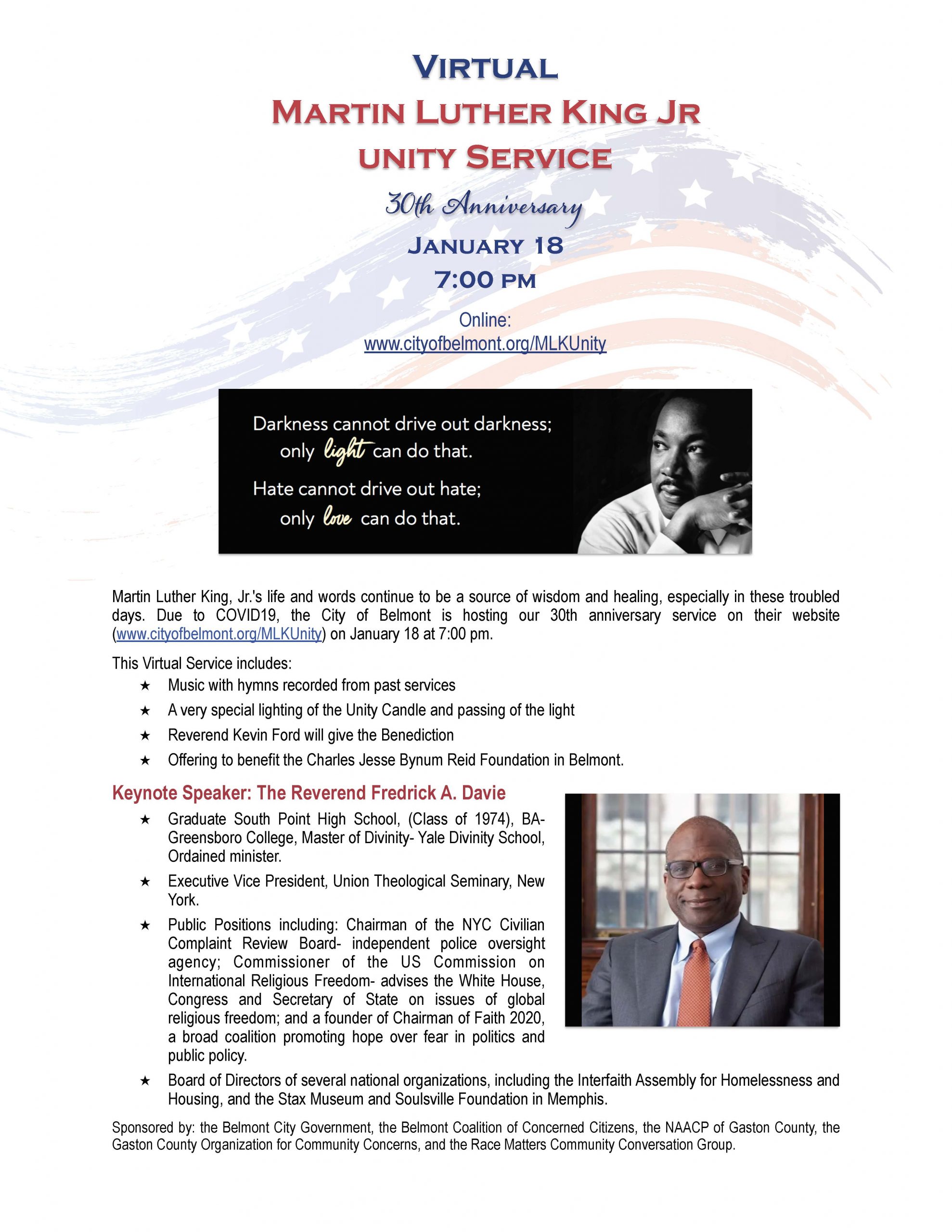 Monday, January 18th, at 7:00pm the City of Belmont will be livestreaming the annual Martin Luther King Jr Unity Service on our YouTube page. You can join in on the celebration by visiting www.cityofbelmont.org/MLKUnity. The event details are below and can be viewed on the attached flyer as well.
This Virtual Service includes:
★ Music with hymns recorded from past services
★ A very special lighting of the Unity Candle and passing of the light
★ Reverend Kevin Ford will give the Benediction
★ Offering to benefit the Charles Jesse Bynum Reid Foundation in Belmont. Keynote Speaker: The Reverend Fredrick A. Davie
★ Graduate South Point High School, (Class of 1974), BAGreensboro College, Master of Divinity- Yale Divinity School, Ordained minister.
★ Executive Vice President, Union Theological Seminary, New York.
★ Public Positions including: Chairman of the NYC Civilian Complaint Review Board- independent police oversight agency; Commissioner of the US Commission on International Religious Freedom- advises the White House, Congress and Secretary of State on issues of global religious freedom; and a founder of Chairman of Faith 2020, a broad coalition promoting hope over fear in politics and public policy.
★ Board of Directors of several national organizations, including the Interfaith Assembly for Homelessness and Housing, and the Stax Museum and Soulsville Foundation in Memphis.