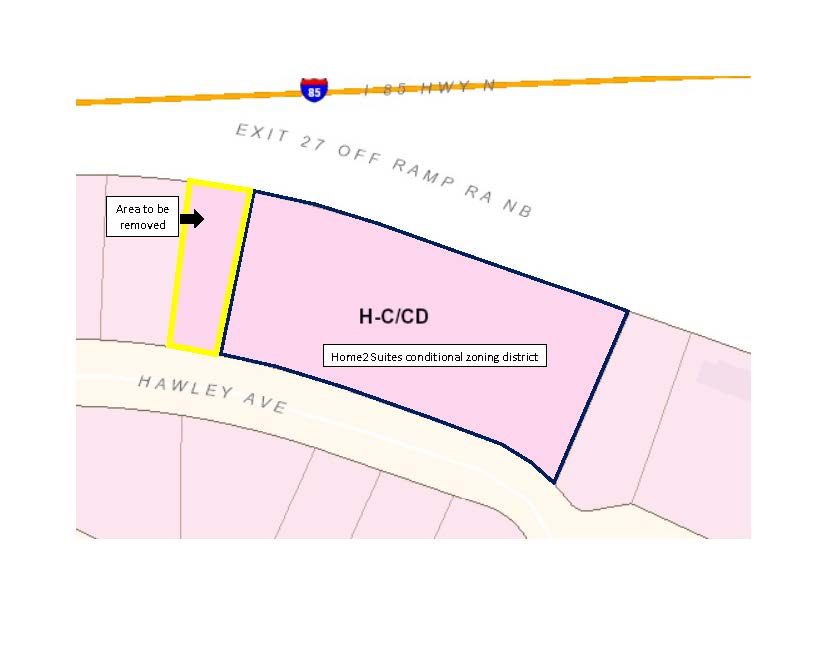 Amendment of Approved Conditional Zoning District - Home2Suites
A request to amend an approved conditional zoning district to correct an administrative error that resulted in rezoning more area than was included in the original site plan approval. The amendment includes:
the larger parcel (301396) remaining H-C/CD and the smaller parcel (301967) reverting back to  original H-C zoning.
No other changes to the original site plan approved in 2018 are proposed.
Process:
Site Plan showing corrected zoning √

Community Meeting-- Thursday, September 2 at 6:00 p.m. at Home2 Suites, 871 Hawley Avenue √

Planning Board Meeting-- September 16, 2021 at 6:30 p.m. - voted unanimously to recommend approval to city council. √

City Council Meeting-- October 11, 2021 at 6:00 p.m. - voted unanimously to approve zoning map amendment. √   
Contact
If you would like to speak with someone about this project, please see the contact information below.