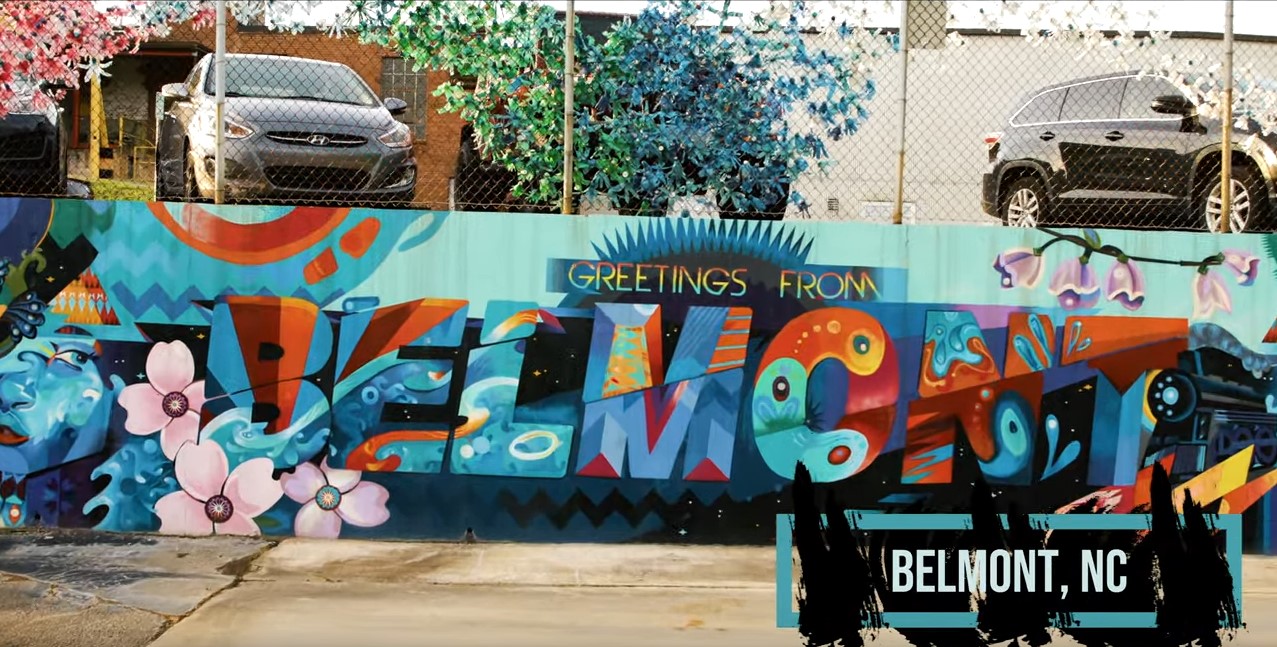 Travel Blog Feature
The City of Belmont was recently featured in a travel blog operated by Heather and Walter Burks called The Burks and Beyond.
Heather and Walter are Gaston County natives that are also local business owners. In their travel blog series they showcase some of their favorite locations not only in Gaston County, but also in other countries.
We are grateful to have been featured in their blog as one of their favorite destinations for art murals. We also love our murals and outdoor art and look forward to adding more in the future!
You can watch the video below.